Our site monitoring solutions provide multiple points of protection against physical and electronic theft from ATM machines, protecting your installations. From anti-skimming shield systems to silent alarm systems, integrated ATM video surveillance cameras and ATM monitoring center. our total solution are ready to help you get more out of your ATM security and ATM loss prevention systems.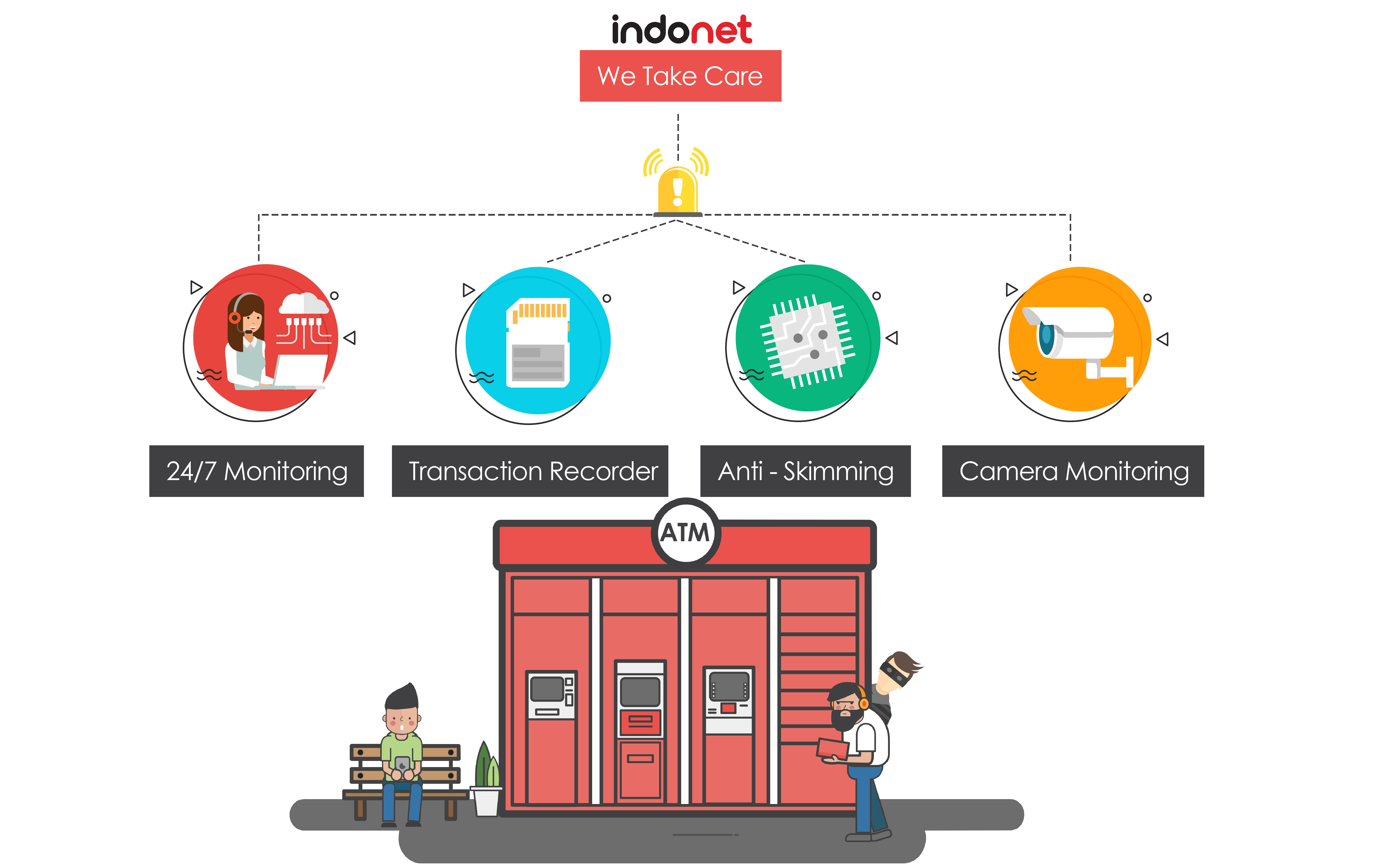 Global Operation Standard
The next level ATM security
Questions?
We'll put you on the right path.
We have a perceptive sales team available to assist you with a variety of topics, and to get you up-and-running with Indonet Site Monitoring. Get in touch with our team by telephone to learn more about our monitoring services.
Phone Numbers: 021-2755 5222

How can we help you today?
Fill in the form and we will get back to you.