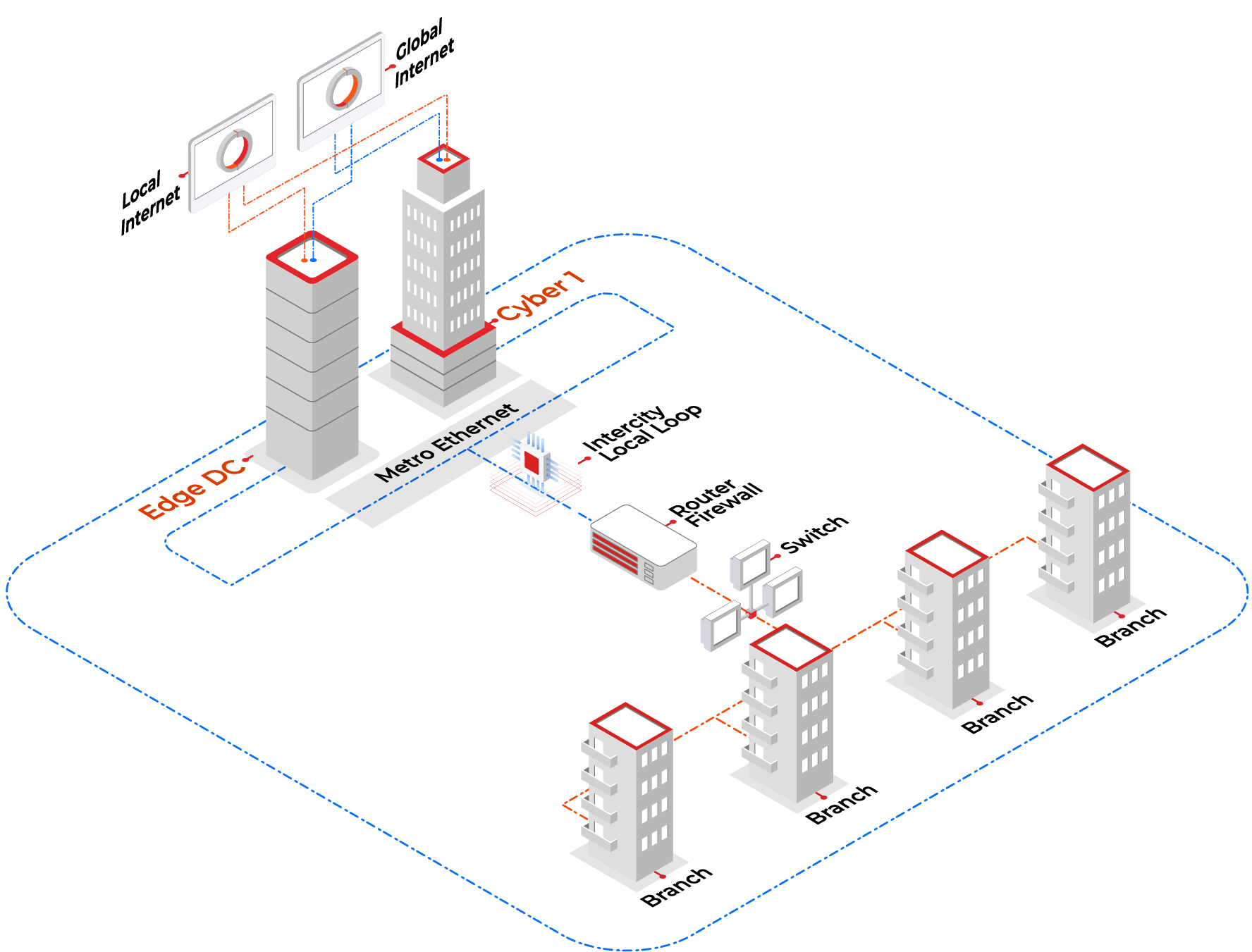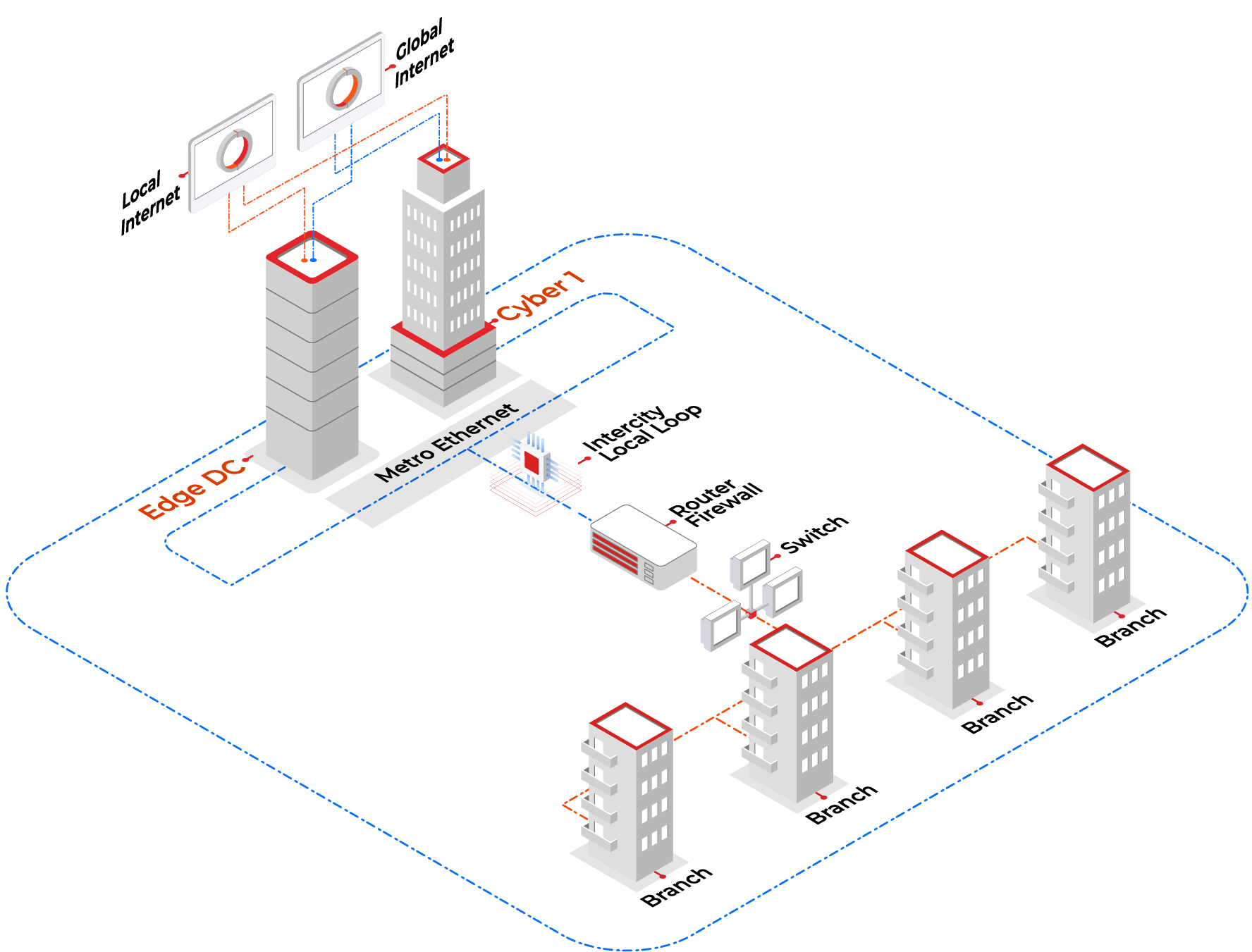 Secure, fast and stable connectivity
Integrated wide coverage area
Configuration as You Need
24 Hours Indonet Support Assistance
End-to-end fiber optic.
Using the standard MPLS network backbone.
Network planning applies the MEF (Metro Ethernet Forum) standard.
Single point with Ethernet Private Line (EPL) system.
Multi point with Ethernet Virtual Private Line (EVPL) system – backhaul and ELAN.
Service monitoring using Multi Router Traffic Grapher (MRTG).
Secure, fast and stable connectivity
Wide coverage area
Unlimited bandwidth and applications
24 Hours Indonet Support Assistance
Follow Us



Follow Us